Offer ends on Oct. 30th - Valid credit card and free Onlive membership required.
Hey guys, just wanted to give people the heads up that Cloud Gaming, better known as "Onlive" a client-based next-gen net streaming game delivery service, recently had a contest going on Facebook, due to a wager one of the Onlive founders made with his Boss, that if their facebook page got to a certain amount of "likes" they would be giving all Onlive users a coupon code to buy any game at roughly 98% off! that's insane!
I bought
Deus Ex: human Evolution - augmented edition
, a $55 dollar value, for .63 cents!!! and the best part is it streams right to me through my internet connection, no hardware, no download, just pure gaming bliss.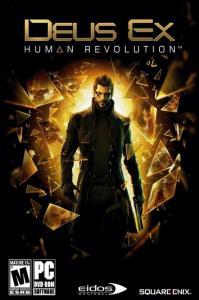 But the coupon codes are only valid until Oct 30th, so go sign up for Onlive and take advantage of this great deal! valid credit card is required to make the actual purchase, but again, it's at 98% off, sadly; this offer does not apply to the pre-order titles that are not out yet like
Batman: Arkham City
, or
Saints Row: the third
, otherwise i probably would have been all over the new Batman game, haha!
When you first sign up for online i believe you should get an e-mail from Onlive that has the coupon code, but just to be safe, because i actually went to the FB page and "liked" the content beforehand, i would just do so anyway, but new people signing up before Oct 30th or existing users should get these promotion coupon e-mails by default.
Scratch that last part, looks like Onlive updated their web page, all new users automatically get their very first game when signing up for a $1 or less, existing users get the coupon code, plus if you have a subscription like i do, you get even further discounts stacked on top of this deal.
Sign up now at Onlive to get your first game for just $1 - valid credit card required